"Brave Hannah's" Annual Softball Tournament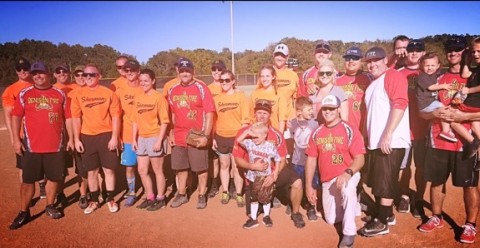 The Denison Firefighters Association Local 69 helped organize a benefit softball tournament in honor of Hannah Jones called "Brave Hannah's" Softball Tournament.

Hannah is a 10-year-old resident that was diagnosed with Leukemia in April of 2017. She has since gone into remission, but is continuing to receive chemotherapy treatments.

100% of the proceeds raised during the tournament are going directly to the Jones' family for her treatment. We at the Denison Firefighters Association are extremely thankful to the Jones family for allowing us to be a part of their sweet "Brave Hannah's" life. We now consider their entire family to be a part of our family.